So, you are planning to do a renovation. One of the shows on a home improvement show inspired you to change your kitchen. What a great idea! New cabinets and floors would make you the talk of the town. I bet that the dishwasher would be better on the other side of the room and your fridge moved into the corner. The possibilities are endless.
The first step is to make a plan. Where do I want the fridge? Do I want to move the stove? Should I put in an island? Should I put the dishwasher in the island? Where is the microwave going to be? Get out that graph paper and start drawing the plan.
Now that you have a design for your new kitchen, what's next?
There are several systems in your home that are critical to include in your design. Plumbing, heating and ventilation, vapour barriers, insulation and the most important, (in my opinion), lighting and power. Considering what's behind the drywall is a necessity to any renovation that you will do. There are electrical wires, plumbing pipes and insulation in the walls that will have to be moved or changed to accommodate your new design. Electrical codes require the power wiring to be upgraded to satisfy the needs of a modern kitchen. This means that new circuits will need to be added to your kitchen. One of the mistakes I see homeowners make is that they move ahead with a renovation without concern for these critical home systems and then ask why the costs are skyrocketing during the project. These costs can be mediated by asking questions during the planning stage.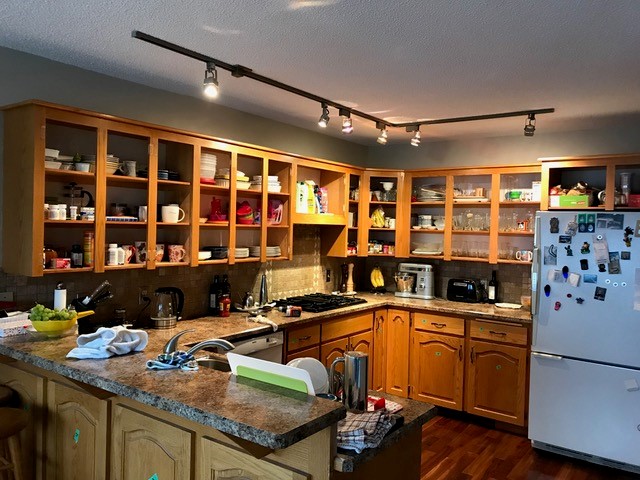 Some questions to ask are;
Is there going to be room in the electrical panel to add new circuits? Do I need a new, larger panel installed? Depending on the number of additions you are planning to make, this could be required to accomplish the dream of a new kitchen.
Is your panel too old and allow for the new type of breakers needed for your design? This is a question for a licensed electrician.
How easy or hard will it be to get new the wires to the kitchen? Is there access to the ceiling in the basement? How much extra drywall repair will be needed? The ease of access will determine the additional costs incurred when your electrician is completed the work.
How many and what style of lights should be installed? Is the ceiling insulated? How much accent lighting do you want? A lighting specialist can help you with these ideas.
Where are the switches going to be? How many switches are needed? Are there going to be dimmers? Adding dimmers will increase the cost but also increase your kitchen functionality.
What type and style of outlets do you want in your kitchen? Do you want hidden outlets? Do you want USB outlets? A licensed electrician can tell you what's required and can give suggestions on where they can be located.
Creating a kitchen of your dreams takes planning and effort. Planning for the electrical portion of your renovation, will save you time and money. If your electrician has a clear idea of what you want, he will be able to manage your project efficiently and with fewer surprises for you and your pocketbook. Not all issues can be foreseen but having a clear plan will minimize the chances of any arising.
An electrical permit is always required for any changes or additions made to your electrical system.
Finally, always hire a qualified electrician to do the work that is beyond your capabilities. And, if you are unsure about how to do any of the work, call an electrician.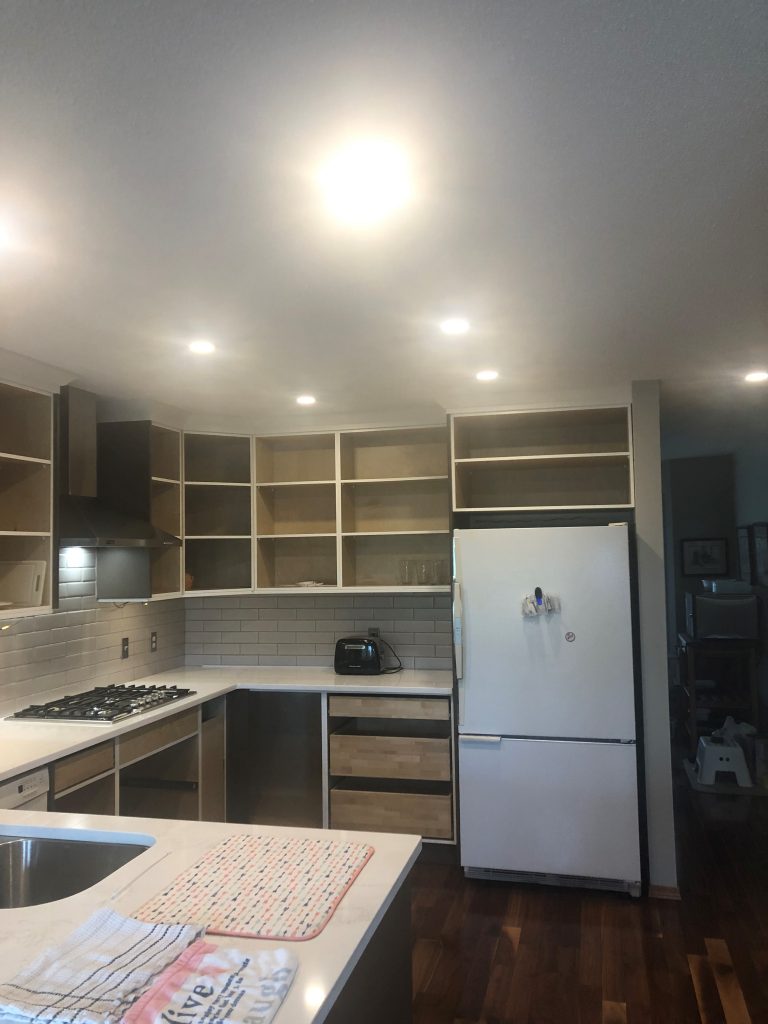 David Arkell, P.E.C.
Knightwind Electrical Contracting Inc.
knightwindelectrical.com